Tired of the many chemical-rich beauty products lining the supermarket shelves? With unreadable ingredient lists and hidden side effects, mainstream beauty products are leaving many consumers frustrated and in search of natural alternatives. Check out these five all-natural beauty products creating the biggest buzz in the natural skin and hair-care industries.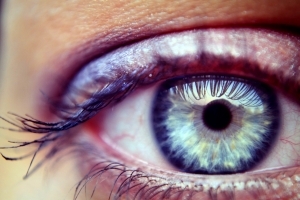 Worried what those processed beauty products may be doing to your skin? Make the switch to natural alternatives!
1. Josie Maran
These days, it's difficult to find a makeup that's free of artificial ingredients and fillers. This has many turning to the argan oil-based makeup and skin care lines by Josie Maran. This company is making a splash in the beauty industry by proving that, despite the long-standing belief, oil-based makeup really can be good for your skin, if it's natural.
2. Saffron James
Worried about the hidden ingredients in mainstream fragrances? Join the many consumers who are making the switch to paraben- and preservative-free fragrances, such as those from Saffron James. These fragrances have a tropical allure and are inspired by the plants and flowers of Hawaii.
3. Tata Harper
Prefer to know where the ingredients in your beauty products come from? Turn to Tata Harper. She grows all of her beauty line products on her personal 1,200-acre farm in Vermont, a feature that is nearly non-existent in today's processed world. However, moisturizers by Tata Harper aren't getting all this buzz just for their local ingredient qualities.
Rather, the company's anti-aging face and body products are frequently praised for their noticeable and lasting results. From regenerating cleansers to rejuvenating serums, Tata Harper offers many all-natural products for your beauty care needs.
4. Dr. Hauschka
Offering a great line of moisturizers and creams since 1967, Dr. Hauschka is no stranger to the world of natural beauty products. This beauty line is regularly praised by natural health experts as an innovator in the moisturizing industry, especially since the company's moisturizers have been all-natural from the beginning. As a side benefit, the company's ingredients are sourced from biodynamic farms and agricultural co-ops.
Not sure which product by Dr. Hauschka to try? The regenerating eye cream always gets rave reviews.
5. GetAwayGrey
Have premature grey hair, but worried about the negative effects of harmful dyes? Put the processed hair care products aside and turn to GetAwayGrey instead. This innovative, all-natural vitamin is getting a lot of media buzz and is proven to reverse grey hair with its main ingredient, catalase. Catalase is naturally produced in human cells and, as the main component of Getaway Grey, effectively combats grey hair without the harmful effects of processed hair products.
As a side benefit, other natural vitamins in Getaway Grey restore hair's natural luster and thickness. If you've struggled with grey hair, this is the natural treatment for you.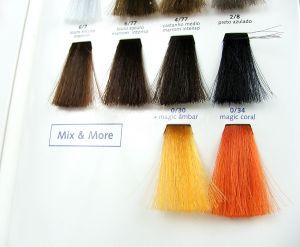 Never worry about the harmful effects of hair dye again. Experience the benefits of Getaway Grey.
As more people learn of the negative effects associated with chemical-rich beauty products, many are making the switch to natural alternatives. From reversing grey hair with Getaway Grey to moisturizing skin naturally with Tata Harper products, great options are waiting to help you care for your body the natural way.