Did you know that about half of women in the United States over age 25 dye their hair? A large percentage of them do it to cover premature grey hair.
But in order to adhere to the hair, dyes must be made from powerful chemicals, and some of these chemicals may be dangerous. Here are 5 scary facts about the hair dye used in salons and home bathrooms everywhere.
Scary Fact 1: Hair Dye Can Seriously Damage Hair
Hair dye can seriously damage hair itself. While this is not necessarily a health risk, chemical hair damage can cause breakage and generally make hair look dull and dried out. People who use other chemicals on their hair in addition to hair dye — such as straighteners — and those who use heat tools like hair dryers, curling irons, and straightening irons have an even higher risk of damaged, broken hair.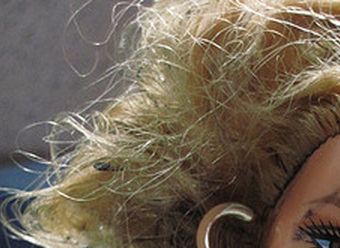 Dye takes a toll on hair, eventually making it stiff and brittle, like doll hair.
Scary Fact 2: Hair Dye Could Be Dangerous During Pregnancy
Doris J. Day, MD, Clinical Assistant Professor of Dermatology at New York University Medical Center, told Oprah.com, "No one can tell you with 100 percent certainty that it's completely safe, so try to minimize it; that's what I did when I was pregnant." Further, she advises, "Wait until your second trimester, and then extend the time between coloring. If you usually color every six weeks, go eight." Some stylists recommend that pregnant women only get highlights to minimize the contact of dye with the scalp, or that they use less harsh, semi-permanent dyes during pregnancy.
Scary Fact 3: Hair Dye Has Been Linked to Bladder Cancer
A few years ago, a European Commission watchdog group banned 22 chemicals in hair dye sold in the EU and warned that there is "not enough evidence" to prove that hair dyes don't increase risk of bladder cancer. According to Dr. Ian White, Consultant Dermatologist at St. Thomas' Hospital in London, "They have not provided ample information that the dye is safe. Isn't it amazing that a product should have such wide gaps in its toxicological requirements but be on sale?" The riskiest hair dye products are dark-colored, permanent dyes used every six weeks or so to maintain color.
Scary Fact 4: Hair Dye May be Linked to Rheumatoid Arthritis
The same European Commission group raised concerns that hair dyes may damage the immune system and trigger serious autoimmune diseases like rheumatoid arthritis. Researchers in Sweden have done studies that raise questions about the chemicals in hair dye damaging the immune system. Rheumatoid arthritis is caused by a damaged immune system, and the EC group believes that there is not sufficient evidence to prove that chemicals in hair dye are safe for the immune system.
Scary Fact 5: Hair Dye Can Cause Serious Allergic Reactions
Allergic reactions can be mild to life-threatening. All hair dye products instruct users to test the chemicals on a small patch of skin 48 hours before use on hair to determine if it will cause an allergic reaction. But here's the problem: the same product that was used safely for years can suddenly cause a serious allergic reaction. Some allergic reactions result in swelling of the respiratory tract and difficulty breathing and are considered medical emergencies.
There Is a Safe Alternative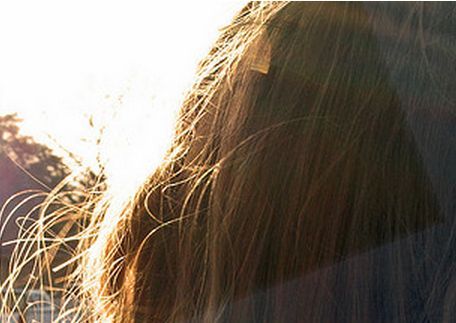 Un-dyed hair is healthier and can be most beautiful of all.
One of the main grey hair causes is circulating hydrogen peroxide that is not broken down by the body, bleaching hair before it emerges from the head. GetAwayGrey is a proprietary supplement that helps the body replace an enzyme called Catalase, which breaks down hydrogen peroxide. With more Catalase circulating, levels of hydrogen peroxide drop, and hair can grow back in its natural color. People who have used GetAwayGrey report seeing results in about eight weeks. GetAwayGrey is a safe alternative to hair dyes, giving you back your natural hair color without the risks associated with the harsh chemicals in hair dye.
Photo Credits: DavidD, Rina Nakano