Concerned about the signs of aging appearing on your skin and in your hair? From wrinkles to greying hair, many people battle a slew of aging signs as they grow older. What many don't realize, though, is that little-known beauty secrets can help you reduce — and even reverse — those aging signs. Check out these five beauty secrets to start looking younger today.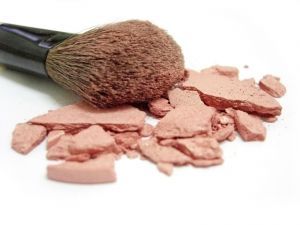 Could your dirty makeup gear be causing your skin to look older?
1. Beauty Labels Lie
Have you tried every anti-aging cream on the store shelves with little or no results? The labels on mainstream beauty products are often intentionally misleading, luring in consumers with claims of looking 20 years younger. Rather than basing your beauty product purchase decisions on company slogans alone, do your research on the ingredients included in those products.
Natural skincare products enriched with vitamins and minerals are more likely to produce the results you desire than chemical-rich and processed alternatives. A little research goes a long way in helping you avoid being the next victim of misleading beauty product labels.
2. Change Your Beauty Routine
Different seasons call for different skincare and hair-care products. For example, the winter months tend to dry out skin and hair, increasing the need for rich creams and moisturizing conditioners. When summer rolls around, reach for SPF-enriched skincare products and protect your hair by wearing hats often.
3. Use Oil on Oily Skin
Won't oil-based products cause oily skin to become even oilier? That's the long-standing myth, but it certainly isn't true. Rather, natural oil-based products can help restore the balance of skin, causing your tone to even out rather than becoming oilier. Of course, use care when selecting an oil-based skin product and only reach for natural versions.
4. Clean Makeup Gear
Are you suffering from patchy skin dryness, redness or eczema? Your makeup gear could be the culprit. Over time, gunk can build up on blush brushes, eyelash wands and other makeup gear, leading to problems such as breakouts and redness.
Avoid the problems by regularly cleaning and replacing your makeup gear with soap and water. Many makeup gear cleansers are also available, but read the labels carefully to avoid selecting a chemical-rich version.
While wrinkles, age spots and sagging skin are all telltale aging signs, grey hair is typically the most frustrating. However, many people don't realize that grey hair is one of the simplest things to reverse.
According to recent research, low levels of the catalase enzyme, which is naturally produced in human cells, may play a significant role in the hair greying process. Since hydrogen peroxide is naturally produced by the body and catalase naturally breaks that hydrogen peroxide down, if catalase levels decline, hydrogen peroxide accumulates and bleaches hair from the inside out, thus causing grey hair.
GetAwayGrey is a vitamin that is specially formulated to boost catalase levels and reverse grey hair. This grey hair treatment is all-natural and is quickly becoming the go-to treatment for grey hair, replacing the need for harmful hair dyes.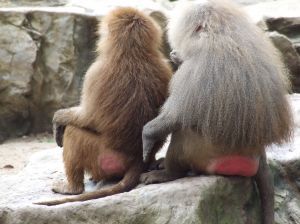 Don't be the only grey monkey on the lot. Discover how to reverse that grey hair and get your natural locks back!
From age spots to grey hair, growing old brings a range of skin and hair frustrations. Luckily, you needn't give in to the problems. Rather, by discovering and utilizing these five little-known beauty secrets, you can reverse the signs of aging while embracing your older years with grace.