Why People Color Grey Hair
People color their hair for many reasons. With younger individuals, the goal is often to stand out from the crowd, or make a strong style statement with bold, noticeable hair color.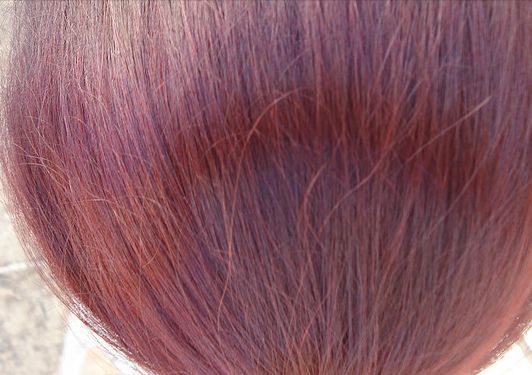 Younger people tend to choose bold hair color, while older people simply want to get rid of grey.
As people get older and develop grey hair, or when young people experience premature grey hair, the object of hair coloring is usually to hide  and reverse grey hair. Some people have their grey covered professionally; both for convenience and to draw on the experience of someone who works with hair color every day. Others tackle the chore with home hair color they can apply at home. While coloring grey hair is effective, there are many drawbacks to using dye to reverse grey hair.
Coloring Grey Hair is Messy and Inconvenient
Anyone who has done their own hair color at home can vouch for the fact that it's messy and inconvenient. Not only does it require an hour or so in the bathroom — mixing, applying, waiting, and rinsing — but at-home hair colorists have to be very careful during the process. It is important to keep color off the face and neck, because dye chemicals can be irritating or cause an allergic reaction. Another important precaution is wearing old clothing and using old towels when coloring grey hair, because once hair dye gets on fabric, it rarely gets out. Even people who have used home hair coloring for years to reverse grey hair find it to be unpleasant.
Getting Hair Colored in a Salon Is Expensive
As people get older or develop premature grey hair, a common reason for visiting a salon is having a professional color their hair. This eliminates the problems of coloring grey hair at home, and many color professionals have extensive experience mixing and applying color. They can often get the shade just right and make a person with grey hair look young and vibrant again. The problem with having hair colored in a salon is that it's expensive. A top stylist may charge quite a bit for hair coloring, and depending on how popular he or she is, it could be difficult to get an appointment. And like home color, salon hair color can irritate skin and has to be maintained every few weeks.
Are There Other Ways to Deal with Grey?
At-home hair coloring and salon hair coloring aren't the only ways people deal with grey hair. Some people accept the grey and allow their hair to remain natural. For people with a full head of silver hair, this can be very attractive. However, most people develop grey hair in patches and streaks, giving hair a more "salt and pepper" look. Ask people with grey hair what the ideal way to reverse grey hair naturally would be and many would say, "I wish I could take a pill to make my hair grow back in its original color."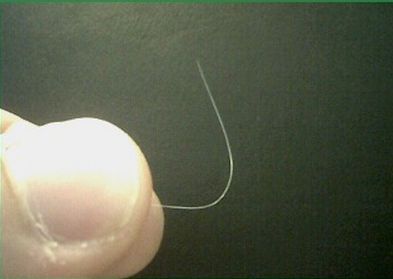 Internal "bleaching" by high levels of hydrogen peroxide is what causes grey hair.
Reverse Grey Hair from the Inside Out
Did you know that you can take natural supplements to reverse grey hair from the inside out? A substance in the body called catalase is responsible for breaking down circulating hydrogen peroxide in the body. As we get older, catalase levels drop, more hydrogen peroxide circulates, and hair is bleached white before it emerges from the head. This is what causes grey hair.
Today, however, you can get a natural, proprietary supplement called Get Away Grey that helps replace Catalase, so more hydrogen peroxide is broken down. This allows at least some hair to revert to its original color. Get Away Grey is designed to reverse grey hair from the inside out. With Get Away Grey, you could find yourself not needing that appointment with a stylist, or not having to deal with the hassle and mess of coloring hair at home.
Photo Credits: Julie Vasquez, Brendan Adkins